Book Early
The tour has been timed to visit Japan when its countryside explodes into symphonies of glorious cherry blossom.
In historic centres like Kyoto and Nara and in Tokyo you'll discover how Japan's gardens can be experienced on many levels and are renowned for subtly combining artifice and nature, blurring the boundaries between garden and landscape. Some gardens are tiny and minimalist, conveying subtle meanings through ingenious combinations of moss, stones, rock and water. Others are grand, framing rich palaces and temples like Tokyo's Imperial Palace East Garden. We combine garden visits with expressions of traditional Japanese culture like tea ceremonies, sake making and cuisine.
Kyoto gardens include extensive, ancient temple and garden complexes such as Ginkaku-ji (Silver Pavilion), Kinkaku-ji (Golden Pavilion) and Ryoan-ji – the famed Dragon Peace Temple. Throughout, garden visits are also combined with an appreciation of Japan's traditional architecture and great museums to enrich your understanding of Japanese aesthetics. In eighth-century capital Nara, architectural treasures, great collections and fine gardens include the Todai-ji Temple, the world's largest timber building, and Kofuku-ji Temple with a five-storey pagoda and treasure trove of Buddhist statues.
At Kanazawa we explore traditional construction techniques at Kanazawa Castle, Nagamachi Samurai Residence and Higashichaya District's many old Samurai houses. Kanazawa's Kenrokuen Garden is the 'garden of the six sublimities'. In Tokyo highlights include Happoen Garden where ladies in kimonos serve lunch in a delightful restaurant before we stroll through the gardens viewing 200-year-old bonsai trees. Rikugien Garden (c. 1700) is utterly Japanese, with manicured grass, artfully contorted pine trees held up by wooden supports, wooden tea houses, crooked rustic bridges over gurgling streams and a lake filled with carp and tiny turtles. Tokyo National Museum, the Ota Memorial Museum and the private Nezu Museum offer masterpieces to further inspire you. We also make a very special day tour to villages in Kiso Valley, carefully preserved monuments to Japan's feudal past, and stroll Japan's greatest natural symbol, Mt Fuji.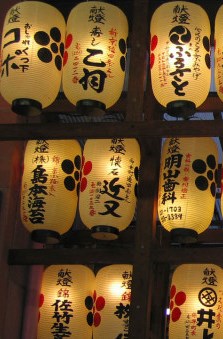 PDF day-by-day itinerary
& reservation application: Click here
View itinerary, image gallery, map & more on website: Click Here
For more information or if you wish to book please contact Australians Studying Abroad
T   (0)3 9822 6899 E   info@asatours.com.au
Images:  Top: Kyoto in Spring by Shogo4406 (License Creative Commons Attribution 2.0 Generic)
1. Japan Tokyo Gardens by John Patrick    2. Mount Fuji over Lake Kawaguchiko, Japan, by Midori (license Creative Commons Attribution 3.0)   3. Japan Night Gardens, Spring by John Patrick
When
25th March - 8th April, 2021

Information