Come and join us at the
Kalamunda Garden Festival
on Sunday August 15th from 8am to 12 noon in the Kalamunda town centre, alongside the Kalamunda Farmers Market.
Join me in the town hall at 10:30am for a lively Q and A session (tickets for Sabrina are $10 each and can be booked by emailing: info@kalamundaplants.com.au).
Check out some of the awesome stall holders who'll be joining us…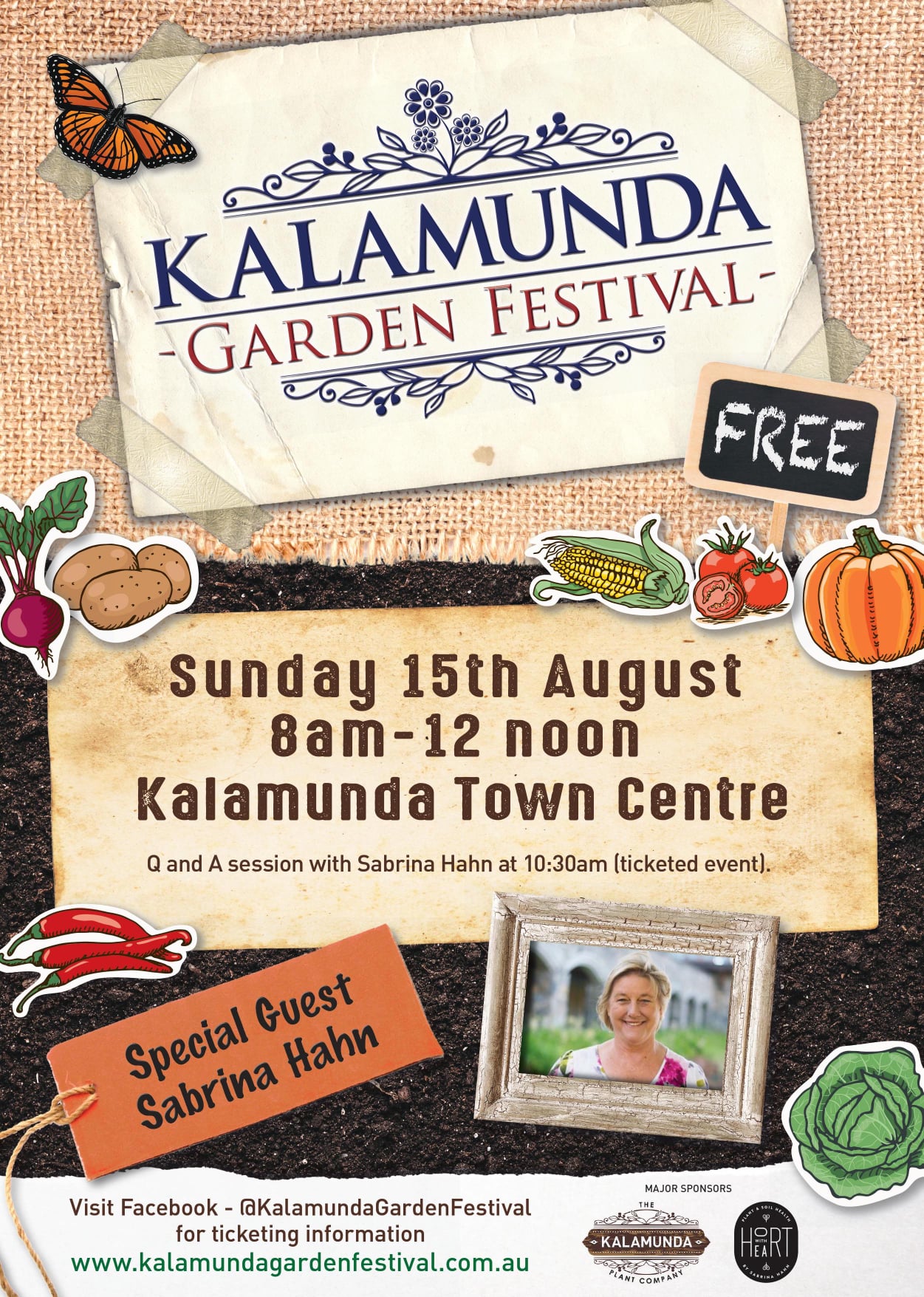 Hort with Heart.
Kalamunda Community Garden.
Supreme Plants.
That Citrus Guy.
Suburban Farmer.
LumaFlow.
The Herbal Queen.
Down2Earth.
Battsenby's Wildlife Habitats.
The Little Plant Stall.
That Brick Pot Guy.
The Little Ink Pot.
Seed Station.
Crystal Planters Australia.
Flynstone.
Soil Solver.
Daisy Chain Eco Nursery.
Succulent Crazy Sisters.
Fire Pits and Garden Features.
Tra-Mi's Plants.
Razorback Sharpening Services.
Back 'N' Chime.
Pacific Knot Lifestyle Creative.
Entwining Kokedamas.
The Kalamunda Plant Company.
Plus many more.
Plus great live music.
When
15th August, 2021
8:00am
Where
Kalamunda Town Centre
Information
Facebook