The Seed Library is a collection of local herb, vegetable and flower seeds that people can "borrow" and plant in their own garden. It engages community in their journey of learning, sharing and discovering self-reliant gardening skills, supporting healthier soils and responding proactively to climate change. This is an exciting way of connecting and building a community of fellow gardeners for positive social, physical and mental health benefits.
Each season, Library members can take their choice of seeds from the collection and enjoy the growing of their own crops.
Once planted and grown, seeds can be harvested and returned to the library to be put into circulation for other people to plant.
Seed Library will help to create greener spaces, encourage people to grow their own food and facilitate community learning.
The seed collection includes a variety of vegetables, herbs and flowers and it will vary depending on what is in season.
At the launch Library members will be able to borrow seeds with their library card. Those without a card will be encouraged to join the library and take seeds home.
Seed Library collection will be housed at Lakelands Library.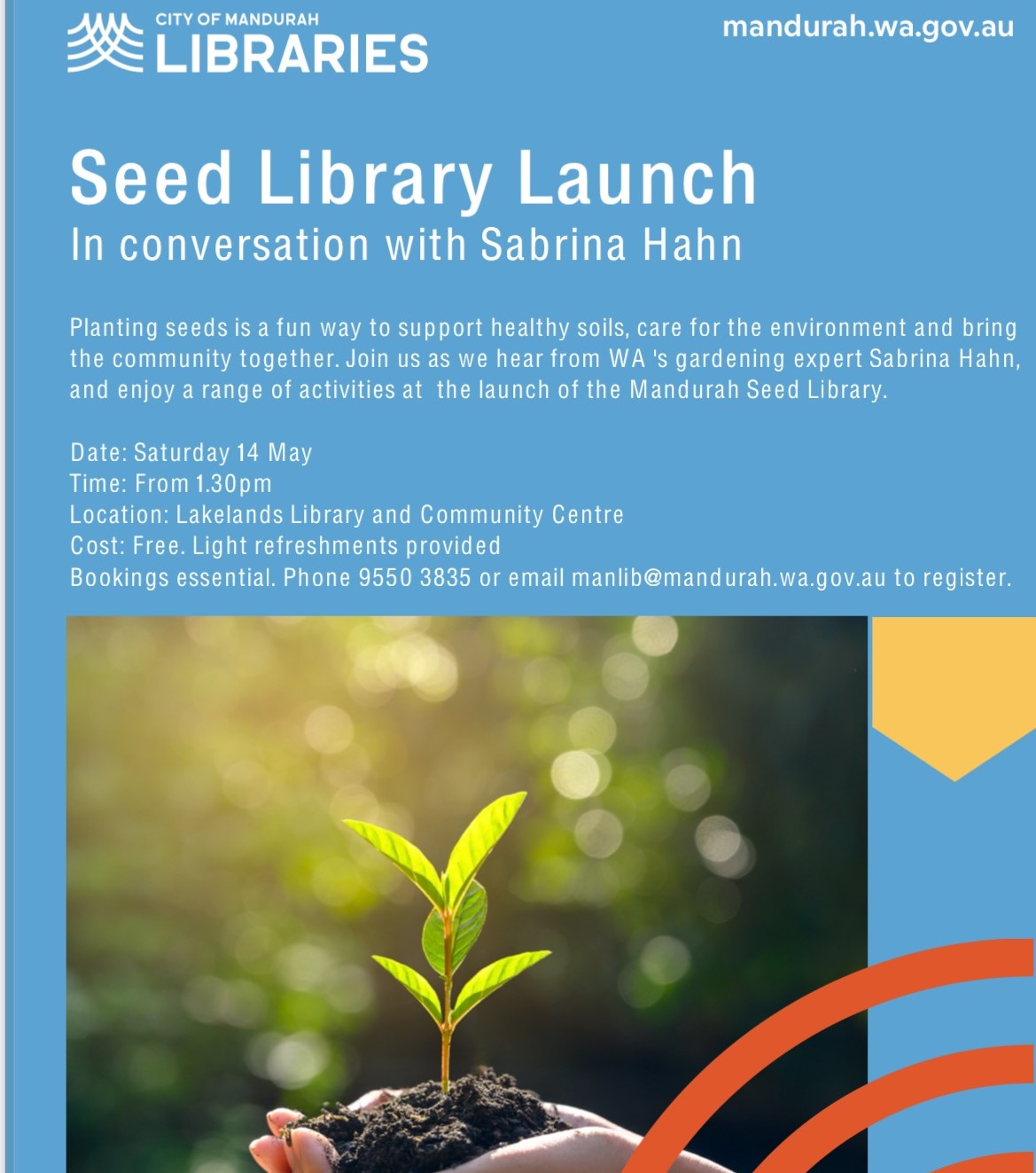 Where
Lakelands Library
49 Banksiadale Gate , Lakelands
Information