Free online workshop with my good friend Johnny frog
Join in the fun, frivolity and ways in which you can create a sustainable garden that gives back to nature.
Did you know frogs are particularly important to us because they are what's known as an 'indicator species' – they let us know when there is something wrong with the air, water or earth around them. Like all Australian native species, frogs are suffering from severe habitat loss.
A link to the zoom conference will be emailed to you on the day of the event.
This project is supported by the South West Catchments Council, through funding from the Australian Government's National Landcare Program.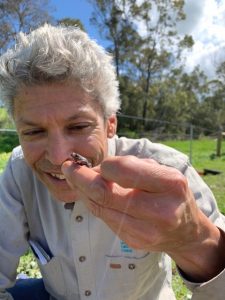 When
29th October, 2020
6:00 - 8:00pm
Where
Information
Facebook