Join us for a delightful morning tea and gardening chat. I will be discussing sustainable urban gardens as well as soil preparation for Autumn planting, fruit tree care and how to prune natives at the end of summer.
A delicious morning tea will be prepared in-house by bakery Dusty Buns. Expect savoury treats such as mini quiche and of course a selection of yummy sweet treats that are all made at Origins.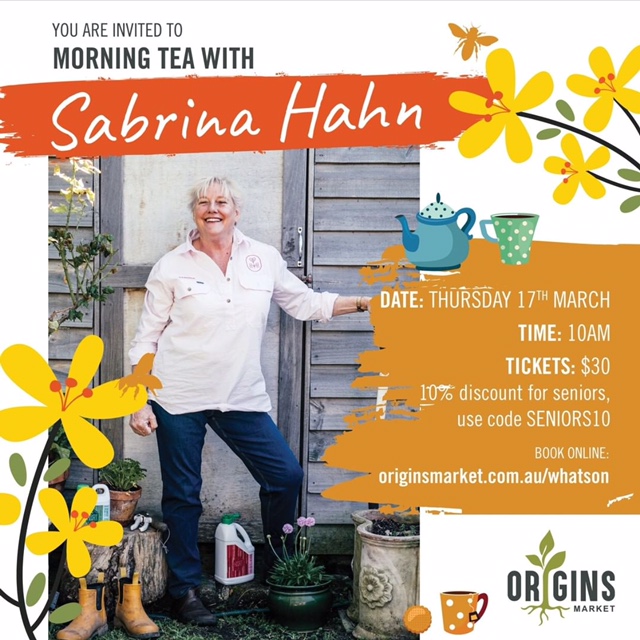 Coffee and tea will be supplied by our in house vendors Wunderlust Coffee and Two Cracks Coffee.
Space is limited grab your tickets today!
When
17th March, 2022
10:00am - 12:00pm
Where
Origins Market
86 West Street Busselton
Information