More than ever before we need to find new solutions to farming, horticulture and managing our landscapes. Our soil is the skin of the earth 🌍 and is key to long term viability.
Please join our interactive workshop places are limited tickets available via link below. This workshop is suited to the home gardener, small land holders and farmers.
Raintree Farm has been investing in regenerative farming principles for a number of years, and converting farm produce into marketable goods. Regenerative farming is an emerging agricultural system that is designed to complement natural systems and improve the surrounding environment. This can include practices such as rotational livestock grazing, stimulating soil biology, building organic matter and sequestering atmospheric carbon.
Steve Birkbeck's family property – Raintree Farm – is situated in Denmark, Western Australia. On the 3rd of December, Raintree Farm is hosting a 'regen in practice' event, including talks by industry leaders, a farm tour of the property, a networking lunch and a sundowner at The Dam.
Raintree Farm is a mixed farming enterprise including industrial hemp, grass-fed beef, truffles, marron and aromatics. Raintree hosts a brand-new licensed venue and microbrewery, The Dam.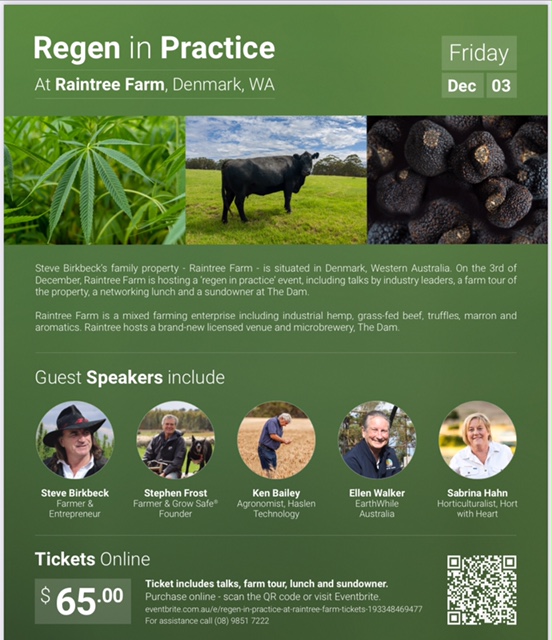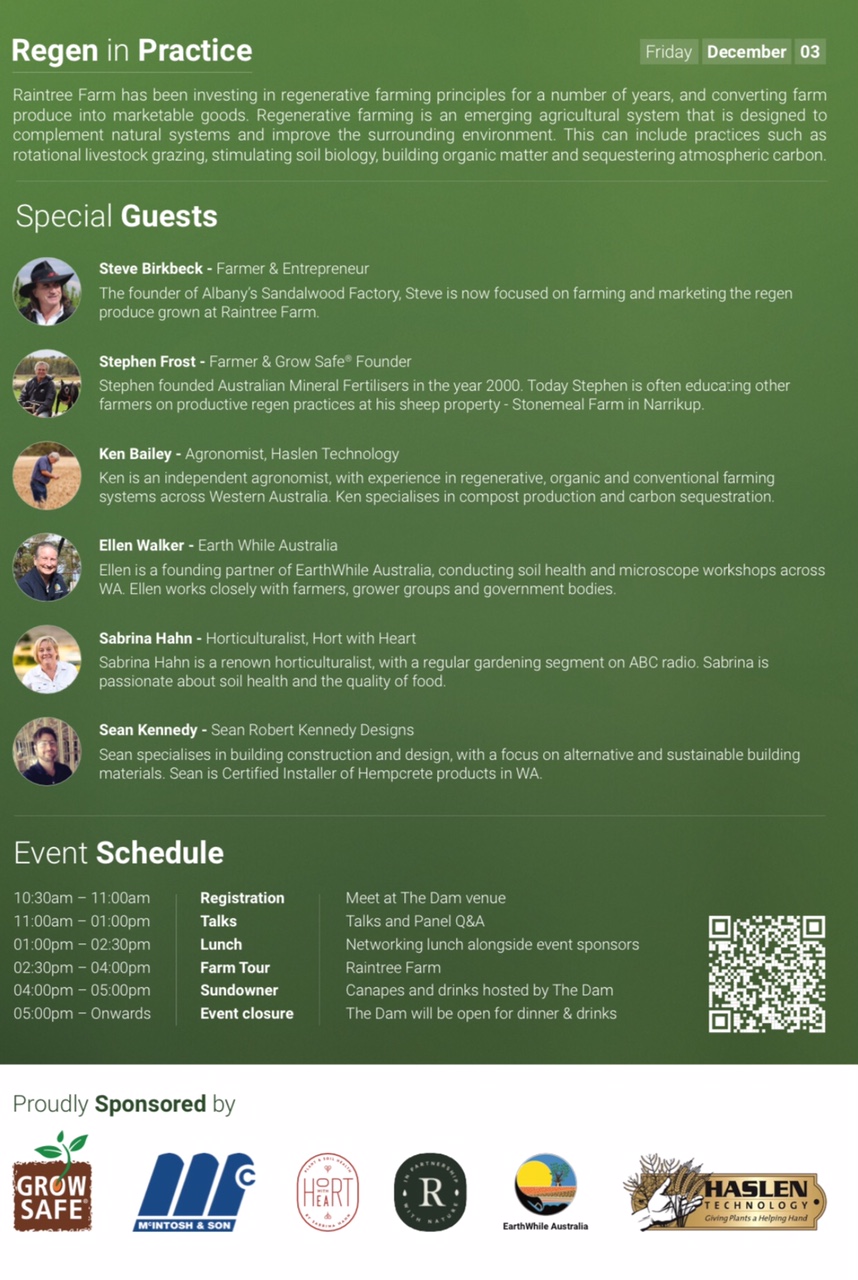 When
3rd December, 2021
10:30am
Where
Raintree Farm
Raintree Farm
Lot 305 Wentworth Road, Denmark
Facebook