This event will help build on our resilience as women in rural communities by shining the light on mental health and reinforcing the importance of mindful practices that are also good for the planet. Healthy minds and healthy country starts from your home.
Free Crèche available !! – Contact Stevi ~ stevi@nspnr.com.au
Have a dietary requirement? – Please also contact us so we can do our best to cater for you.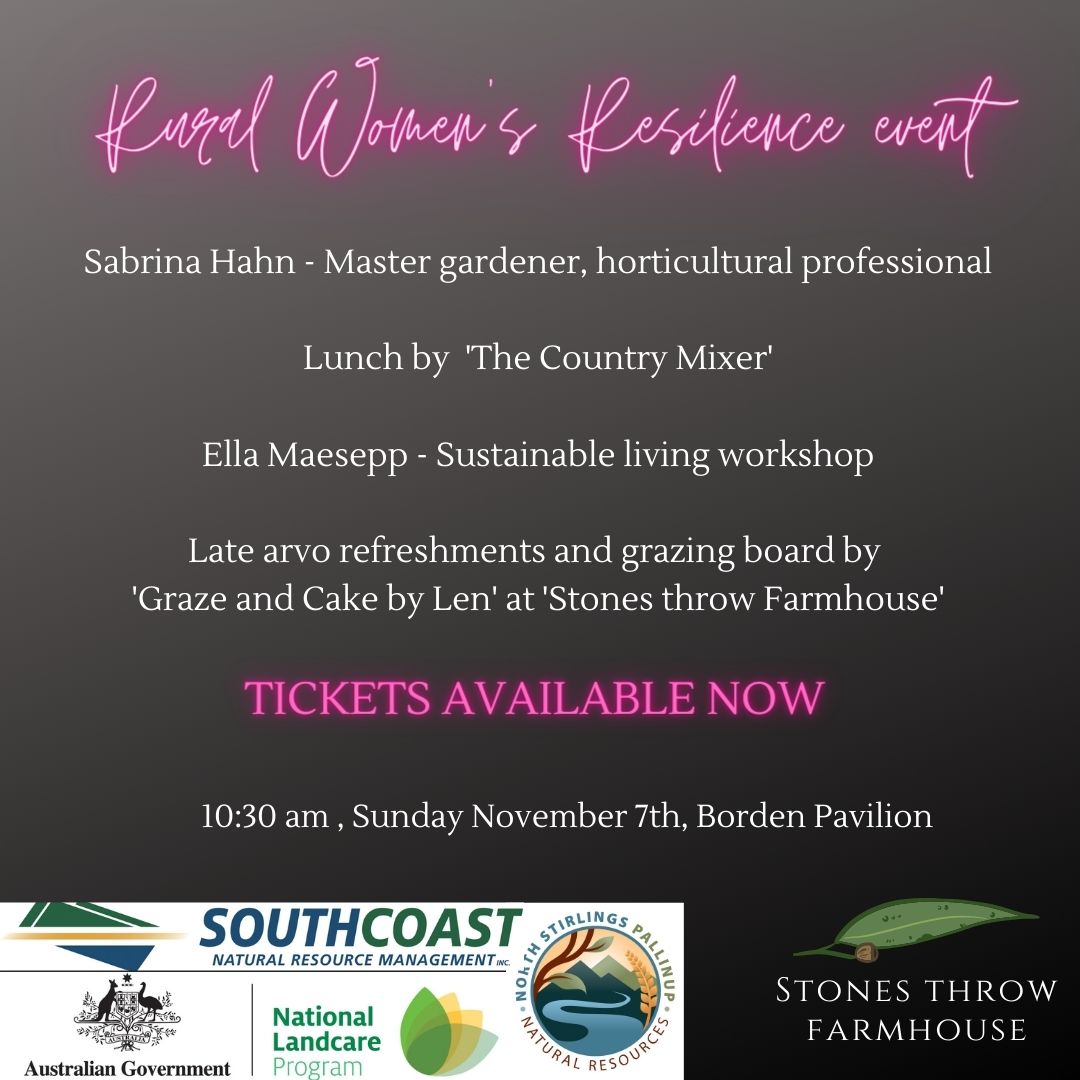 When
7th November, 2021
10:30am - 8:00pm
Where
Borden Pavilion
Stone St, Borden WA 6338, Australia
Information